Installing Peace Of Mind.
Full-Service Roofing Company – Installs, Repairs, and Restorations
"Do it right – Do it once"
Get a Free Quote
Does your roof show warning signs of failure?
Water spots in attic or on ceilings?
Missing or damaged shingles?
Curled or buckled shingles?
Streaking or algae growth?
Excessive shingle granules in gutters?
Leaky chimney?
If you are near Waynesboro, PA and you think your roof is nearing the end of its life span, contact us for a free consultation.
Get a Free Quote
Protect Your Property
Get a proven roofing system designed to protect your property
Transparent Process
Know what you will pay and what materials are being installed
Save Time
Schedule a precise time for your consultation at your convenience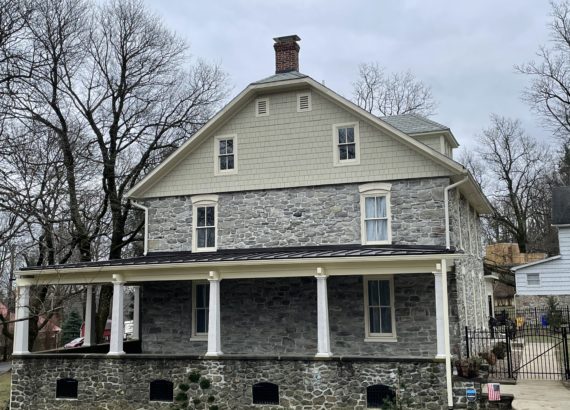 Varner Roofing is the tri-state area's leading commercial, industrial, and residential roofing expert.
We are proud of our reputation for exceptional customer service and quality workmanship. We put our customers first with fast and efficient service, and use high quality products. We install replacement roofs for both commercial and residential buildings, but also offer roof restorations, and repairs. Looking for roofers in Pennsylvania, Maryland or Virginia? Contact Varner Roofing to schedule a free consultation of your roof.
Would highly recommend. For starters, he answers his phone. I needed some repairs for a home sale. Came to my house to look at needed repairs a few days after the initial phone call. Work was completed within 2 weeks. Took pics of everything done and sent a very detailed invoice showing all work done. Was very happy and satisfied with the work. Prices were very reasonable. Overall, a very good experience.
Robert Jones
Varner Roofing was responsive from the first time I asked them for an estimate. They take time to listen to what you need, they make good recommendations and they do what they say they will do for a reasonable price. I had a roofing need they don't normally do as a routine service and they found a way to take care of it in an affordable way. Good communication, including a detailed proposal, and quality work from start to finish.
Elizabeth Jackson
I had a top notch experience dealing with Varner roofing. In the fall of last year, I noticed I was loosing some shingles. Josh Varner assisted me with repairs and had a very straight forward approach. The full roof replacement was my to-do list this year. I price shopped around and gravitated back to Varner roofing, due to their straight forward approach. They allowed me to check some their work, prior to signing a contract. They worked efficiently and did an excellent job with clean-up.
I am very satisfied with the experience and would recommend this company to anyone in the market for architectural style shingles.
Josh White
Josh was awesome ! He came over and immediately diagnosed what repairs needed to be done to my roof and went above and beyond just the noted fix. Josh even educated me on different roofing techniques and was very professional and personable. I will definitely be using Varner roofing for my next roof replacement ! Thank you again Josh .
Robert Small
Great company to work with. Owner Josh is very hands on. Crew are highly skilled and efficient. Job site was immaculate when finished. They deliver what was promised and more. We would highly recommend
Barbara Thomas
Winter Roofing Check List
The winter season brings special challenges to your roof. Roofing systems are designed to allow water to safely flow off your roof and away from your property. Ice and snow create special challenges. Gutters often still have leaves and debris in them which also causes additional water back flow. Most roof leaks that occur during winter could easily be avoided with a little preventative maintenance. Before winter:
Keep Reading